Blog
Events
There are no forthcoming events in the calendar
Welcome
This is a site about a new partnership between botanic gardens in the UK and China. We are joining forces to develop world-class training opportunities for those interested in horticulture and environmental education.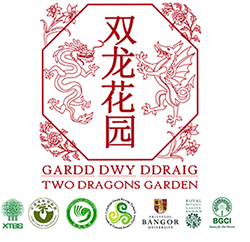 Our project aims to improve capacity for teaching, research and knowledge exchange in the botanical sciences across Wales, Scotland and China. Our project partners are:
Bangor University (BU)
Treborth Botanic Garden (TBG)
Xishuangbanna Tropical Botanic Garden (XTBG)
Chinese Union of Botanic Gardens (CUBG)
Royal Botanic Garden Edinburgh (RBGE)
Botanic Gardens Conservation International (BGCI)
Confucius Institute Bangor (CI).